The concept of learning agility may not be one of the most used in the daily life of human resources, but it is certainly a major trend.
But what is learning agility? ? Translated as speed of learningthis skill involves a set of behaviors and skills that make a person more prone to rapid learning.
We are studying a lot on how to measure and develop this potential, because, in a fast-paced world like the one we live in, it can be a great differential.
Therefore, you who in human resources, or are managers of any area, should be aware of this concept and understand its applications in depth. And we will help you with that! Check it out here:
If you are interested in learning about Mindsight's learning agility, schedule a conversation.
1. Por que o learning agility é tão importante?
Great scientists and researchers in organizational psychology have increasingly studied learning agility. Allan Church, PepsiCo's senior vice president of global talent management , points out::
Learning agility is one of the most important topics in talent management and leadership development today.
As mentioned by Allan, this construct is widely spoken when the context is leadership. Learning is essential for efficient leadership, especially in the constantly changing scenario that we experience in today's world.
And leadership problems are more common than we think. According to a 2009 Hogan survey , the failure rate for people in leadership positions ranges from 30 to 67%, with an average of one leader failing every two analyzed.
We will understand more deeply about what this concept of learning agility is and how it can help us in our daily lives.
2. Understand the concept of learning agility
Let's look at Warner Burke's studies in this section. Burke is a professor of organizational psychology at Columbia University who recognized the potential for identifying and measuring learning agility. One of the most complete reports on the subject, the Burke Learning Agility Inventory, is authored by him.
Over the course of five years, Burke evaluated 393 executives to identify the traits of people who demonstrate learning agility. He then created the new definition of this learning agility:
Learning agility is dealing with new experiences in a flexible and agile way, experimenting with new behaviors, receiving feedback on attempts and making quick adjustments so that new learnings are realized quickly when you don't know what to do. (2016, p. 12)
Despite the simple definition, what took time, was how to understand to measure this ability. This difficulty occurs because learning agility works as a meta-competence, that is, a set of different traits.
In his assessments, Burke reached nine dimensions or components of learning agility. Get to know them:
Flexibility: being open to new ideas and proposing new solutions
Agility: put ideas into practice quickly, so that those that don't work are discarded and other possibilities are accelerated
Experimentation: experimenting with new behaviors (approaches and ideas) to determine what is effective
Performance risk taking: looking for new activities (tasks, roles, responsibilities) that provide opportunities to challenge yourself
Interpersonal risk taking: discussing differences with people in ways that lead to learning and change
Collaboration: finding ways to work with others to create opportunities for learning
Information collection: using varied methods to stay up to date in your area of expertise expertise
Feedback search: ask others for feedback on ideas and overall performance
Reflection: slowing down to evaluate your own performance to be more effective
These nine dimensions are the basis for several applications, as we will see later.
Great content for you who want to go even deeper into this concept is the mini webinar from SIOP – Society for Industrial and Organizational Psychology. Watch:
Next, understand why learning agility is even more critical today.
Learning agility and the millenials
It is easy to understand why these dimensions are so important in everyday life. For both people and organizations. Burke points out that the two most important are flexibility and agility.
This highlight is because the world is changing very quickly. A company that is not constantly thinking about how to bring innovations that have a suitable market fit to the market is falling behind.
In the workforce itself, we see accelerated change. The baby boomers, a generation born between 1946 and 1961, are retiring at great speed. And the generation that is taking on leadership positions are the millenials.
Millennials, a generation born between 1977 and 2004, have a big difference in relation to those who preceded them: they are much less committed to the organization in which they work. That is, they do not dream of spending their entire lives making a career in one place.
Their commitment is motivated by learning. Millennials are restless and need to learn and grow constantly. A company that does not promote this fast-learning environment is unlikely to be able to retain talent from this generation.
3. Applications of learning agility in your company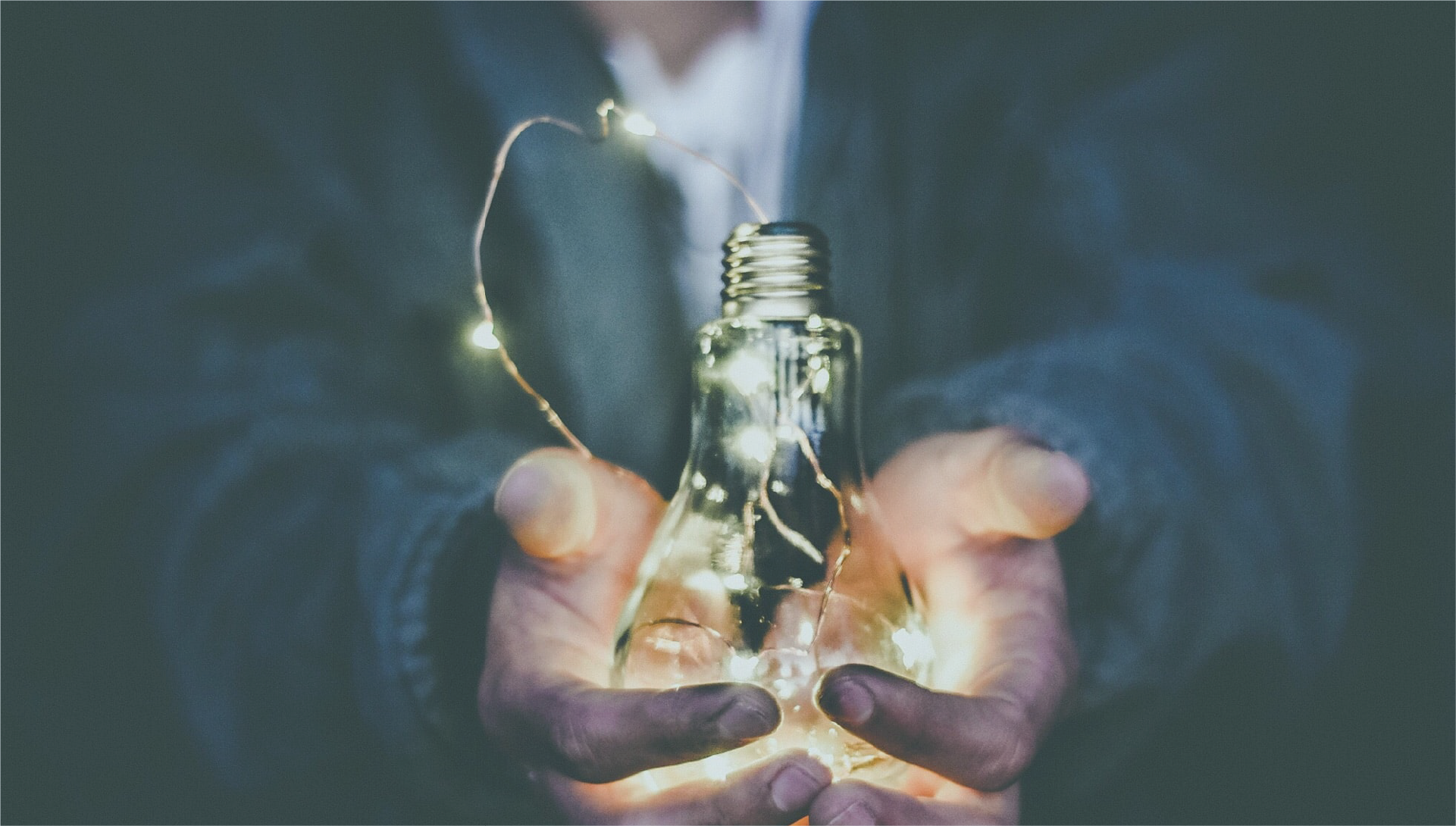 A main definition of learning agility is by way of the assessment. Assessment is the way an organization obtains information about a person to make a more informed decision about him, usually based on criteria related to leadership skills or competencies.
Let's look at three possible applications for a learning agility assessment:
People selection
In any assessment, what we are trying to find is the best fit, or match, between a person, his characteristics, skills and competences, and the requirements of the function.
When the purpose is selection, mainly of leaders, there is a set of assessments normally required:
Assessment of cognitive ability (reasoning test)
Personality inventory
Learning agility assessment
Structured behavioral interview
Simulations or case resolutions.
Once this entire arsenal of information is gathered, it is possible to compare with the needs of the position. The needs of the position can be determined, for example, via job analysis.
Learning agility is a crucial process as we need to understand which aspects of learning will make the most difference in a specific position.
For example, it may be that in your company, a candidate with low flexibility flexibility is unacceptable, because you are undergoing a transformation and need to innovate. Or it may be that you cannot give up agility, because you have a competitor growing fast, and you need to overcome it.
Whatever the reason, if you are provided with a complete report from each of those evaluated for the leadership position, you will be able to make a more assertive decision.
Performance management
We will now talk about one of the most important applications of learning agility: performance management. How can this skill help you in this process?
Here, we understand performance management and development as a unique and continuous process. In other words, we understand that based on the performance evaluation, ain addition to compensation decisions, development plan decisions are made.
We understand performance as the set of behaviors that lead to the result. Therefore, for evaluation purposes, we treat results and behaviors with the same weight.
By looking at the results part, you will be able to understand what challenges the person still needs to overcome. In terms of behaviors, you will see the characteristics that the person still needs to improve.
Crossing this with a learning agilityreport, you will clearly see the learning aspect that enhances all of this and that will need to be worked on.
Let's see an example of application
Let's take the example. Suppose there is a professional in your company who works in the area of customer success and who serves different accounts. His customers' satisfaction with the service in general is high. He almost hit the target for that indicador.
When we look at behaviors, almost all of his peers rated him highly on everything. Except a couple, who rated him with very low marks.
We then decided to look at the results of that person's learning agility assessment. The results showed a clear deficiency in the "interpersonal risk taking" item. In other words, with people who thought very differently from him, the professional ended up fleeing the confrontations, and this generated distance.
We then return to the customer satisfaction indicator we look to understand more in detail. Two difficult customers to deal with were the ones that hurt their grade the most. In the records, it is noted that little contact was made with these customers, compared to the others.
In this case, learning agility learning agility provided a clear explanation of the reasons for the assessment. And it has already pointed out a development path.
Remembering that development is not just about training. In addition to this knowledge received, it is necessary to ensure that the professional practices these new behaviors generate on a daily basis. One needs to have a plan that challenges him to deal with people who think differently from him, who will question him.
Succession planning
A common use of individual assessments is succession planning. Typically, this process is done for more critical positions in the company, such as production unit leaders, sales and finance leaders. This varies according to the segment and structure of the company.
The idea is to create a pool of talents that are considered for key positions. Thus, these people receive more developmental attention. For each critical position, we usually work with a pool of 2 to 3 possible successors.
It is very important that in this succession planning process the people involved are clear about the need for transparency. The group that oversees the talent pools needs to be very honest and understand that it is necessary to discuss the candidate's strengths and weaknesses at all times.
It is not a popularity contest. Here, what matters is the person's competence and their learning agility to deal with new situations. To guarantee this transparency in the group, the human resources area has a very strong role.
In practice, what does this group do over time? What happens is a mix of development support and continuous assessment. That is, the talent pool supervisors bring opinions about them, based on data and examples.
The Crucial information to this point is the learning agilityreport, in lieu of the importance of this potential for leadership. Thus, the next necessary development steps are outlined so that each employee considered as a talent can develop for the position.
Then, overcoming these challenges over time is taken as evidence to decide who will be most successful in a new position. And new applications of assessments are made to support the evidence.
If you are interested in this type of assessment assessment, find out below the Mindsight solution.
4. Discover Mindsight's learning agility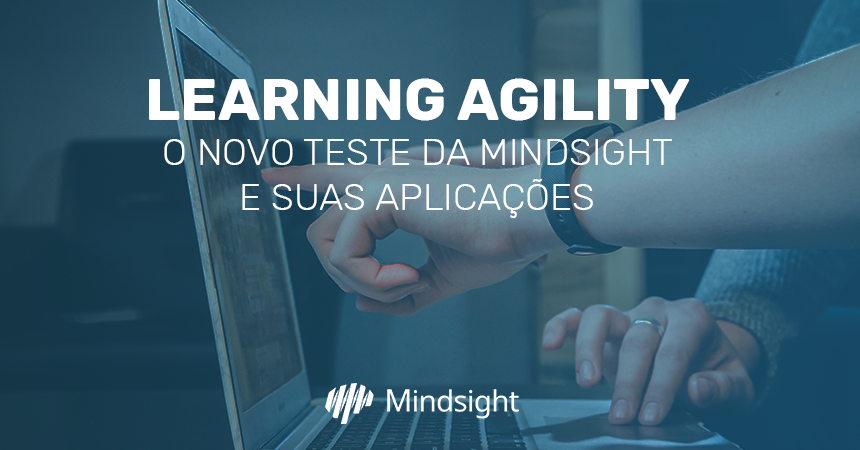 Based on Burke's theory and other market applications, Mindsight created the assessment of learning agility, focused on understanding leadership potential.
After running some pilots with clients who supported us by applying the test in their executive vacancies, some analyzes were made, including a factor analysis.
Factor analysis showed a tendency for responses to be grouped around five macro aspects. Crossing these aspects with the theory and some applications that already existed in the market, we arrive at the description of these criteria:
RESULT AGILITY: Ability to make difficult decisions and focus on what is really important, in order to pragmatically deliver results faster
PEOPLE AGILITY: Open to discussions and teamwork. The exchange of feedbacks and frequent debates generates learning opportunities and changes
AGILITY WITH CHANGE: Openness to new experiences and ways of carrying out activities, allowing new knowledge in different areas and contact with different ways of dealing with a problem, thus gaining tools to take on and resolve new challenges.
MENTAL AGILITY: Speed in capturing new concepts and seeking to understand them in their essence and not just replicate them. Understand new abstract concepts allowing the use of the idea in other contexts.
SELF-KNOWLEDGE: Process of analyzing errors and successes before and after a project. This reflection helps to understand where to improve and how to learn from past mistakes, allowing that at other times it is possible to make better decisions.
Through this test, the client is able to view a complete report of the appraised colleague, with the result of the five aspects, in addition to the general score of the test and an extra factor of social desirability.
Thus, the social desirability factor is an extra aspect measured in the test that allows us to understand whether the respondent completed the questionnaire based on what he really believes or based on what he believes is best accepted, that is, what people want to hear.
If you wantto know more about this product, just schedule a conversation.