The 360-degree assessment brings the idea of integrating the most varied types of assessment within a company. From self-assessment to the assessment of external clients, it helps the appraiser to better understand their strengths and weaknesses. And to guide improvement actions, either for yourself or other employees.
Now, do you know in detail what a 360-degree assessment is? Do you know its characteristics and applications? And, perhaps more importantly, do you know how it can benefit your company?
This post will answer those questions. Stay tuned!
1. After all, what is a 360-degree assessment?
360-degree assessment is a response method (or feedback) that gives employees, teams or managers the opportunity to listen to a variety of people they work with and be given reviews of their professional traits. In other words, it is a development tool whose objective is to provide a complete and holistic view of each individual evaluated.
It is an addition to self-assessments and 90º and 180º evaluations, bringing together its characteristics in one place and adding new features. Don't you know what we're talking about? No problem: check out our very detailed article on each of the aforementioned reviews.
Thus, the process consists of collecting opinions from coworkers, managers and subordinates. These opinions can be anonymous or open, depending on the company's culture.
You can even use the perceptions of customers, suppliers or consultants to complement your assessment. But, in this case, they are only valid if these personnel work regularly with the tested subject.
Therefore, this method allows a performance analysis to be made based on the most diverse perspectives, improving the employee's strengths and shedding light on their areas of growth.
It can be carried out through an HR system (i.e., software) and / or meetings. With all the integration of today, it is very common and even recommendable to combine the virtual feedback with the real one. After all, the greater the integration, the greater the chance of producing a solid and coherent analysis.
If you want, check out an explanatory video below. It's short, but it shows how 360-degree insights brings good insights to the HR industry:
Now, do you know how this assessment differs from the others? And why is it an interesting addition to the standard assessment? That is what we will discuss below.
2. How does this assessment differ from other assessments?
Well, we can make an objective comparison between the two evaluation formats. On the one hand, the most traditional method, and the other, the 360-degree assessment. See how this method brings significant advances to the concept of returns:
Who evaluates?
Conventional models: A manager evaluates the performance of an employee or a team, with a more focused look at everything that happened up to that point, from performance to established goals
360-degree assessment: Team members help the subject (who may be an individual or the entire team) understand what they should continue to do and where they can improve
Where do returns go?
Conventional models: Go directly to the manager and are often not openly shared with the employee or the team
360-degree assessment: Go directly to the individual or the team, as they are written specifically for them
What are the results?
Conventional models: Have implications for decisions about compensation and promotions
360-degree assessment: Can inform learning and growth opportunities, but it does not necessarily affect pay and promotions (although it is a way to do so)
In this way, we see that, although the more traditional method fulfills its function, 360-degree assessment has the power to provide richer and more varied insights insights. This is because it has a variety of sources! It focuses on what is being done in the employee's daily routine, in their daily actions.
However, it is important to make it clear that the HR department does not need to dispense with more traditional assessments. In fact, we recommend the exact opposite: that 360-degree assessment does not replace traditional methods, but complements them!
Bringing these two tools together is an excellent way to boost your organization's assessments . Make them more robust and grounded. And to give employees, managers and staff a broader view of their activities as a whole.
Anyway, it is a natural step to the new (and better) market trends!
3. The various uses of 360-degree assessment
Although the 360-degree assessment was originally designed for leaders, it is, as we have already said, aimed at the most varied of targets: from subordinates to managers of the organization. However, each with its respective approach, as expected, right?
So, let's talk about the characteristics of these applications and bring more details of the benefits achieved at each assessment level
360-degree assessment for individual employees
The 360-degree assessment is a consistent growth and development tool for individual employees. As we said earlier (but we will reinforce it), this type of review consists of feedbacks from the employee's manager, a handful of colleagues and any other people who have experience working with the individual.
There are many benefits associated with this approach:
# 1 - Provide more balanced feedback
One of the undeniable advantages of 360-degree assessment is that it broadens the understanding of an individual's performance. That is, it gives a complete view of development.
As the feedback feedback comes from several people, the tendency is to capture a broader range of strengths and weaknesses of the person being appraised. And in that way open up greater chances for improvement than if only one person provided that feedback.
Além disso, a parcialidade do feedback, ainda que não totalmente evitada, é bastante minimizada. Por exemplo, se um funcionário for muito amigo de seu gerente, ele pode receber somente comentários positivos. E isso nem é uma tentativa manifesta de burlar o sistema. Ou então algo feito "na maldade". Nós somos naturalmente mais tolerante com aqueles de quem gostamos.
As a result, objectivity is compromised, and areas for improvement become more nebulous. Does that employee have almost nothing to improve? Does his performance confirm all the extraordinary praise that his superior gave him?
Maybe yes. But with feedback coming from all angles, there is a much less chance of losing that constructive return due to skewed opinions. After all, that's what we expect from good management, isn't it?
# 2 - Strengthen relationships
t may seem exaggerated, but the implementation of the 360-degree assessment also provides individuals with the opportunity to strengthen the relationships with whom they work. Seeing positive feedback from your co-workers can create a sense of solidarity. While receiving insights into areas for improvement can help them become better members within the team.
In addition, knowing that other people will eventually analyze them can motivate employees to produce their best work. And also, to be more attentive to the way they interact with their peers.
# 3 - Identify learning and development points
Finally, one of the biggest benefits of these assessments when used individually. They create opportunities for learning and development.
For example, an employee may have received some comments on how to hone their presentation or writing skills. It is a targeted statement, always oriented towards improvement and evolution actions.
And the manager can follow this journey of his employees. Whether helping them with tips and support, or suggesting online training.
And a last (but not least) benefit: investing in the growth of employees keeps them in the organization for longer. This is exactly what a survey by Culture Amp confirmed. One of the most interesting side effects!
360-degree assessment for teams
Now, not only can individual employees benefit from the 360-degree assessment. Teams are also able to add value in the process! And in that case, feedback can be collected from members of the team itself, its leader or manager, as well as other employees who frequently work with it.
This combined approach gives teams a better sense of how they are doing and progressing, always focusing on common goals.
Here are the benefits of 360-degree assessment applied to teams:
# 1 - Openness to communication
Despite being an innovative method within the Brazilian market, the 360-degree assessment already has a robust collection of research and scientific studies, proving its effectiveness.
One such study, published by Northwestern University, showed that participants in 360-degree assessments were more easily able to discuss issues maior facilidade em discutir questões previously very difficult to discuss in their department.
This is because the communication channels are open, reducing or even completely removing the fear of retaliation. For example, the fear of losing a promotion or a raise, for talking about problems of the team.
Removing barriers to opening conversations can also lead to other positive results, such as an increase in employee morale and lower turnovers rates.
# 2 - Strengthening collaboration
Another positive side effect of 360-degree assessments is that they can help teams work more productively and effectively. And how does this help happen? Simply openly sharing feedback with each other!
Northwestern's research also found that as teams continue to seek joint returns, they increase trust in each other. And they are more likely to achieve performance goals.
# 3 - Clarification of expectations
360-degree assessments also have the power to clarify expectations, identifying behaviors that promote team goals and values. But what do you mean, "clarify expectations"?
For example, let's say your team has recently, and quite successfully, completed a huge project. Everything is great, everything is excellent.
The 360-degree assessment, as you can imagine, will indicate that they were very effective in meeting deadlines. However, even so, they made some mistakes that delayed the process!
This will make it clear to the team that time management is one of their strengths, because even with some processes in delay, the deadline has been met.
The individual effectiveness of each process (and, therefore, the detailing of the steps) is an area that can be improved next time.
360-degree assessment for managers
Finally, we come to the last approach of this evaluation method.
Just as individual employees benefit from feedback from their managers, managers can (and should) use feedback from their direct reports to advance internal growth. . That is, not only from your employees, but also from any colleagues with whom you work closely.
There are many advantages to this type of approach, in which managers participate in 360-degree assessments. Let's review them:
# 1 - Improve relationships with direct reports
t is no secret that managers have a great influence on the people who report to them, that is, on their direct reports. After all, they are the ones who manage them, aren't they?
This means that if they do not incorporate the essential characteristics of a good leader, their employees are the first to experience such negative effects.
There arises a serious problem in the organizational climate of the company, as this can generate resentment, low performance and low morale. That they end up sooner or later taking care of the whole team, discouraging the staff.ois isso pode gerar ressentimento, baixo desempenho e baixo moral. Que acabam mais cedo ou mais tarde tomando conta de toda a equipe, desanimando o pessoal.
So, what is a good way to avoid this embarrassment? Exactly, suggest to managers a 360-degree evaluation
With feedback from your subordinates in hand, just take the indications presented there and turn them into improvement actions. That way, they will have the chance to build better relationships and improve as leaders.
# 2 - Increase transparency in conversations
It is important that managers are aware of how they are viewed by employees. Unfortunately, in this scenario, it is sometimes very difficult to get honest feedbacks. Not all employees are willing to risk their head in a sincere and constructive feedback. In general, the higher the position of these managers, the more hampered this objectivity is.
And, as we anticipated, there are a number of reasons for this to happen: employees may be nervous about the repercussions of this "negative" feedback , they may not know how to bring it up, or they may not even have the opportunity to do so. The hierarchical structure usually weighs heavily in the day-to- day ethos of companies.
In this case, 360-degree assessments help to mitigate the difficulties of the process and reduce the time needed to give this feedback. And, thus, initiate more transparent conversations, benefiting both parties.
# 3 - Improve team performance
As we just mentioned, managers have a lot of influence on employees and, therefore, on their teams. Therefore, if managers cannot keep their teams engaged, performance will inevitably be compromised.
Many employees have problems with their bosses. A survey by Oracle found that 7 out of 10 Brazilian employees do not trust their superiors. They believe that their managers are not exactly the most qualified to leverage engaged individuals and teams.
The good news is that managers can take feedback from their 360-degree assessment and use it as a means of acting in their areas of improvement. This will lead teams to be better managed. They, in turn, will feel more inspired to do their best.
4. And what can we learn from everything that has been shown here?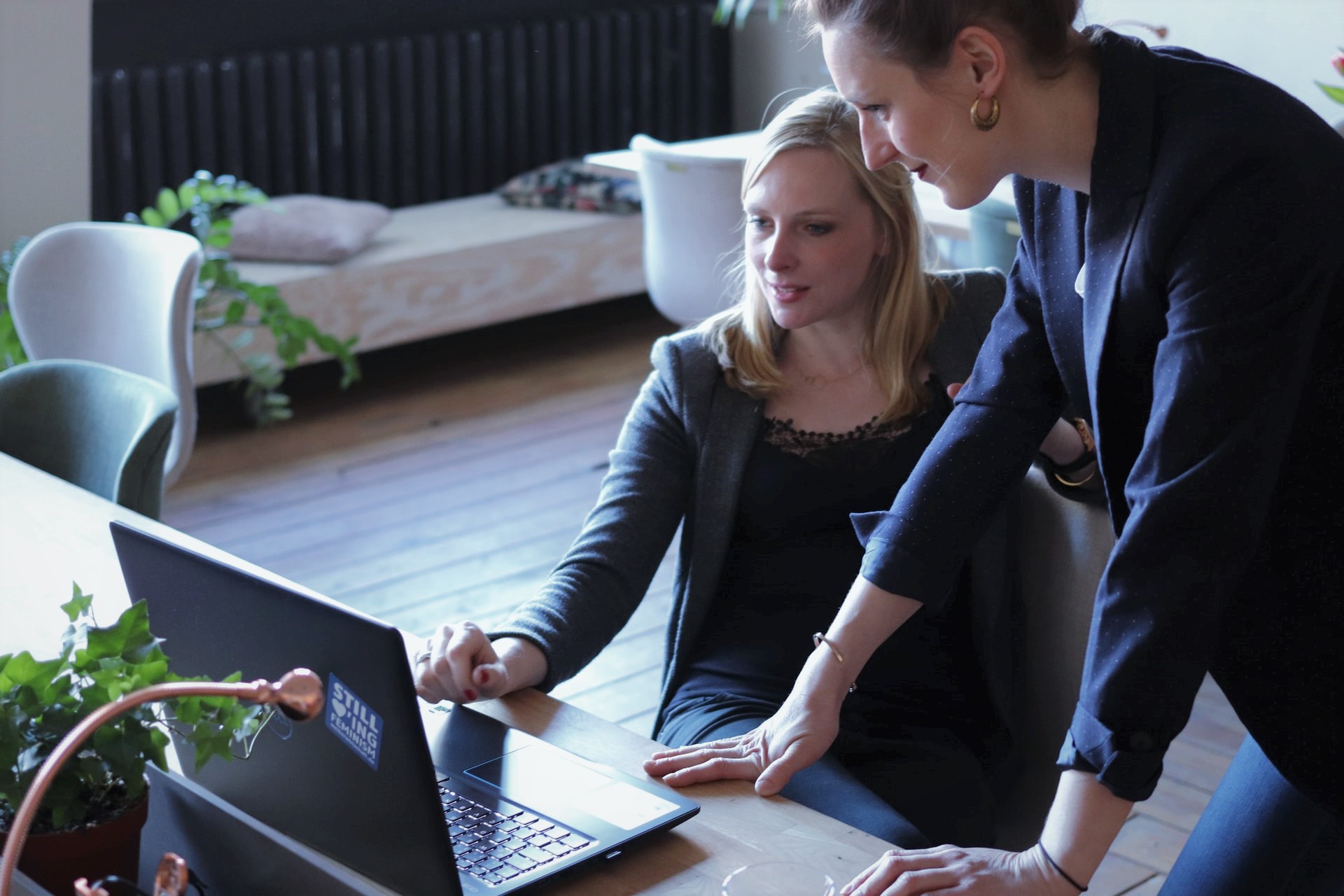 Regardless of whether it is for an individual employee, a team or a manager, 360-degree assessments can add a lot of value in terms of professional and personal growth.
As everyone is usually above average, they help the appraised to set foot in reality. But in an informed, coherent way and full of varied references.
Do traditional models still work? Yes, they work and fulfill their role. As we mentioned, they should not be replaced by a 360-degree review. They should be complemented with it, in order to provide more relevant and targeted insights to those who use it.
So, take the time to understand if this new return approach is right for your organization. Next, take the first steps to implement it strategically.
And thinking about that purpose, Mindsight developed an excellent system for performance management: the M360 solution!
The name is not by chance! It is based on the concepts presented here, with the participation of several employees throughout the evaluation process. However, as a differential our system is, in fact, a complete system, which combines the most traditional methods with the 360 directives.
Be sure to check it out!
Want to know more? Get in touch with us and get to know our products and services.
We are sure that we can offer your organization a more comprehensive perspective, with smart solutions that are aligned with the transformations of the modern world.